Collective batteries to provide backup power in tough times
Worldwide rising prices of essential commodities – plainly put, food and energy- have made more evident the disproportionate vulnerability of poorer households in face of the socioecological crisis. An example: the extreme heat waves illustrate clearly the social inequalities derived from the -very unfortunate – combination of climate change and increasing electricity prices. This, and other factors, fuel the debate on energy transition, and the need for a decentralised and democratic system with increased local energy ownership, which would benefit renewable energy production. In this same sense, the European Union has over the years developed its vision that citizens should have a central role in the energy transitions.  So, when it comes to the rising awareness of the need for a rapid but also fair and inclusive energy transition, energy democracy and energy citizenship are keywords.
In the Bay Area of San Francisco (United States), the People Power Battery Collective is bringing to practice those concepts. In the last decade there has been an increase in power outages related to extreme weather conditions. And in the US, one of the many impacts of the current wildfires are massive power shut-offs that leave people without electricity in particularly vulnerable times like heat waves. As a response, this Californian collective has launched a community battery program to provide backup power during emergencies and increase the general understanding of energy access, consumption, and needs. Under the form of a mutual-aid group, this backup power supply provides an efficient way for communities to manage and share energy resources. It functions in a quite simple way. Members safekeep the batteries until there is a need for power in the community. Then, during a power emergency, the people in need of power are connected with the members storing the batteries and delivery is arranged. After the emergency has passed, the person who received power will re-charge the battery so it's ready to share with the next person experiencing a power emergency.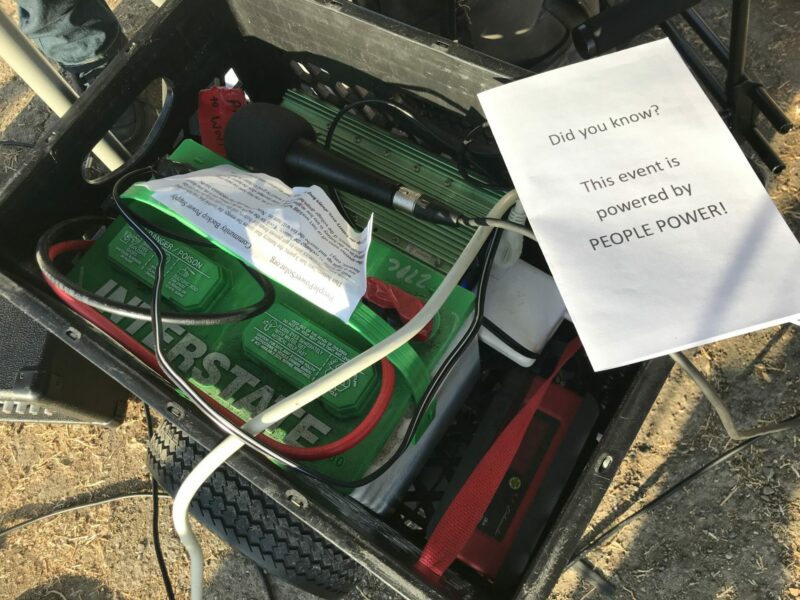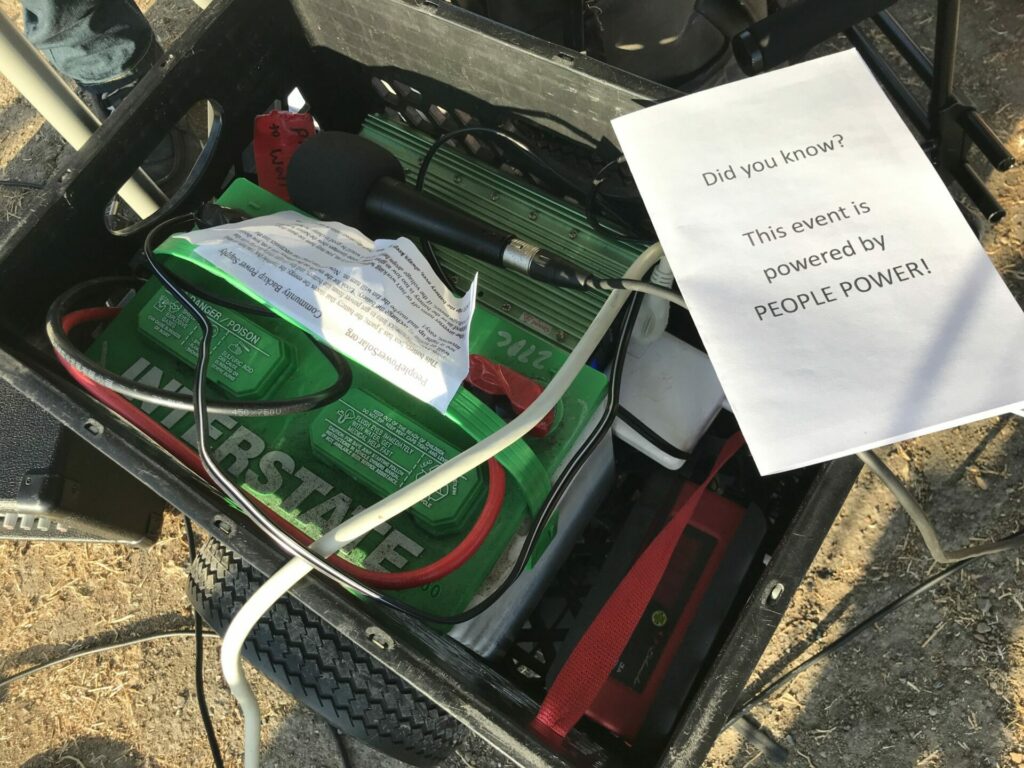 This community battery initiative operates under the umbrella of the Power Solar Cooperative projects. Established in 2018 in California to create pathways for grassroots-based participation to the energy transition, this organisation enables projects that showcase how communities want and can own and shape their own energy systems. In partnership with Shareable, the cooperative is launching a free Co-Lab to start Community Backup Power Supply Collectives this summer. This online course aims to help jumpstart emergency battery collectives in US communities and offers, among others, a comprehensive how-to guide and toolbox of processes and templates; free and/or discounted batteries as well as a peer support network after the program ends.