Using an 11-foot-tall printer to create a community
There are multiple ways in which technical innovation can spread out, probably the two most common are: something expensive gets cheaper and cheaper as it gets more popular, which means it starts as a luxury or relatively exclusive product. Second, it's a cheaper way of making something, and as the technology progresses the products are more and more advanced, and increasingly expensive versions come on the market. Smartphones are an example of the former; originally expensive (and some models still are), they scaled various technologies like small cameras and GPS units, dropping prices for these components, until we now have $50 smartphones, even without a data plan.
The 3D printed houses in this NYT article might turn out to be an example of the latter: the houses don't look like much now, but as the technology advances, they will likely be used in more bespoke versions that sell for more, hopefully in a cycle that helps develop ever more effective hardware.
In the mean time, for someone who "ekes out a living making about 2,500 pesos ($125.17) a month," who might be coming from a small home with a dirt floor and walls built out of cinder blocks, those houses are a big upgrade, are safer, and offer great opportunities for families.
To build the homes, the printer pours layers of lavacrete, a proprietary concrete mix, one after another in long swirls. One home can be completed in less than 24 hours.

The homes can nonetheless tolerate extreme conditions and have already withstood a magnitude 7.4 earthquake. […]

In a matter of months, Mr. Hernández and his family are moving to a new home on the outskirts of Nacajuca, Mexico: a sleek, 500-square-foot building with two bedrooms, a finished kitchen and bath, and indoor plumbing. What's most unusual about the home is that it was made with an 11-foot-tall three-dimensional printer. […]

Single-family homes are a good testing ground for the durability of 3-D printed construction because they are small and offer a repetitive design process without much height.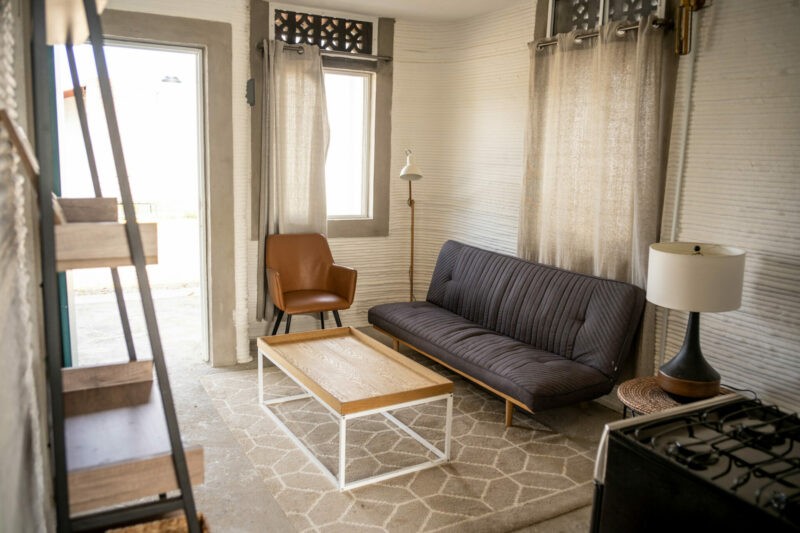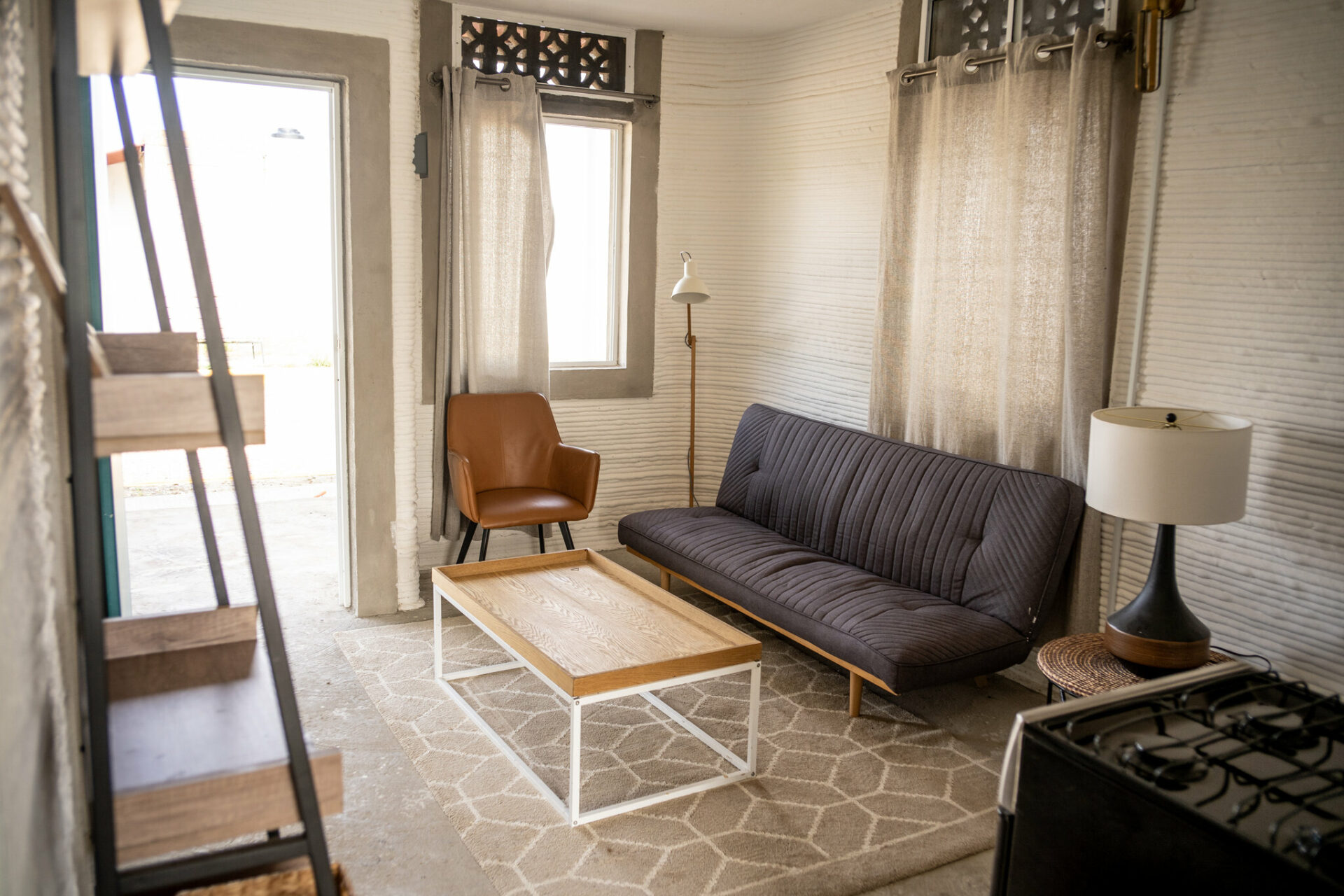 Importantly, this way of building is also much faster than traditional techniques, which could prove a great boon to poverty stricken areas ("Across the globe, 1.6 billion people live with inadequate housing, according to Habitat for Humanity."), places where quick rebuilds are sorely needed post-disaster, and everywhere where there's a housing shortage.
"We know that being able to build more quickly, without sacrificing quality, is something that we have to make huge leaps on if we're going to even make a dent on the issue of housing in our lifetime."