Mass-timber building covered in plants for Toronto's waterfront
Very short post since there isn't that much to say yet about the project and I haven't looked into potential pushback (this replaces the infamous Sidewalk labs plan which looked good but was very problematic). But for now this new version of Toronto's Quayside project, which includes a design for a mass-timber building covered in plants, certainly looks fantastic. So have a look at the vision, perhaps we'll revisit later.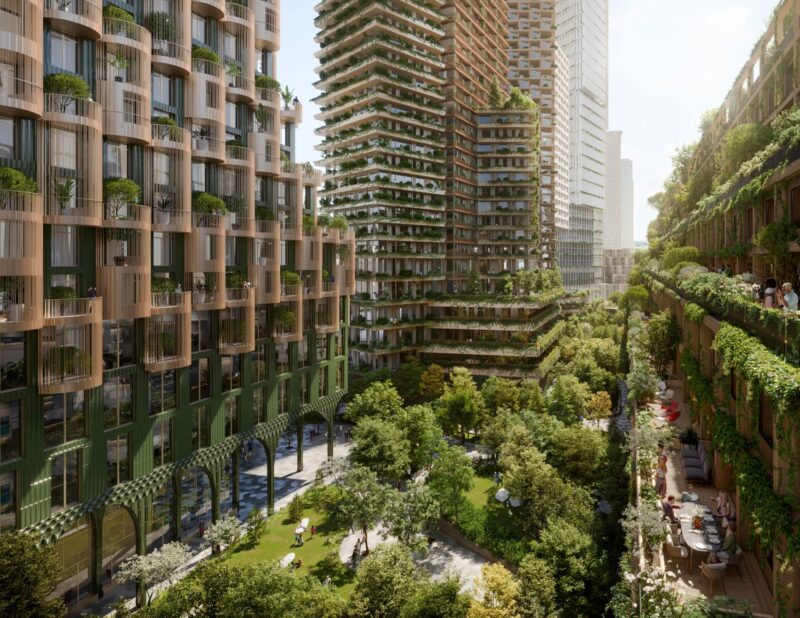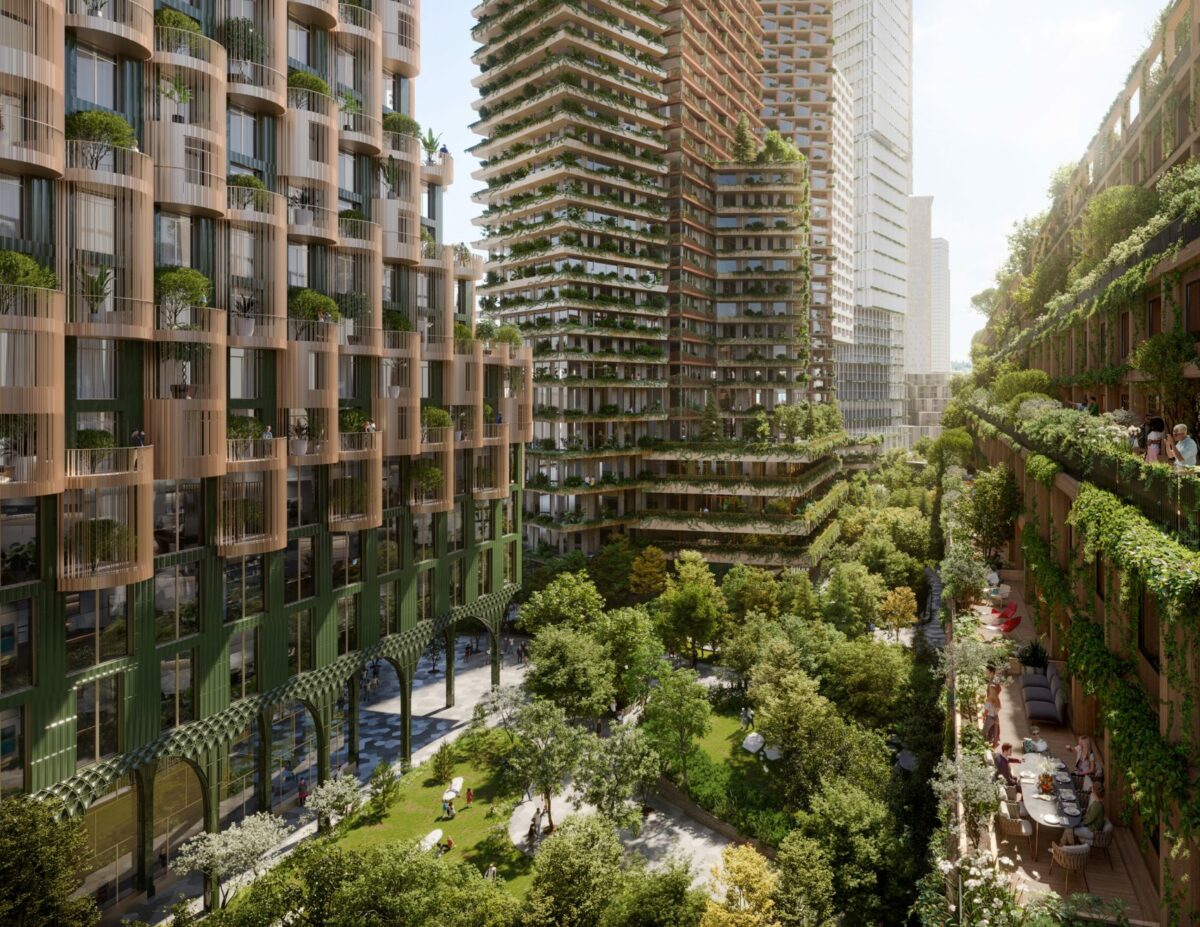 The plan is to include five towers, urban green space, and cultural buildings dedicated to the local Indigenous nation, as well as "the first all-electric, zero-carbon community at this scale."
A community forest by SLA Landscape Architects will occupy the space between the narrow Timber House and the row of towers. This two-acre space will provide "a network of car-free green spaces for residents and visitors".
First Nations will also be involved and the project will include a community care hub for healthcare, with various programs, services, and infrastructures for recreation for the community.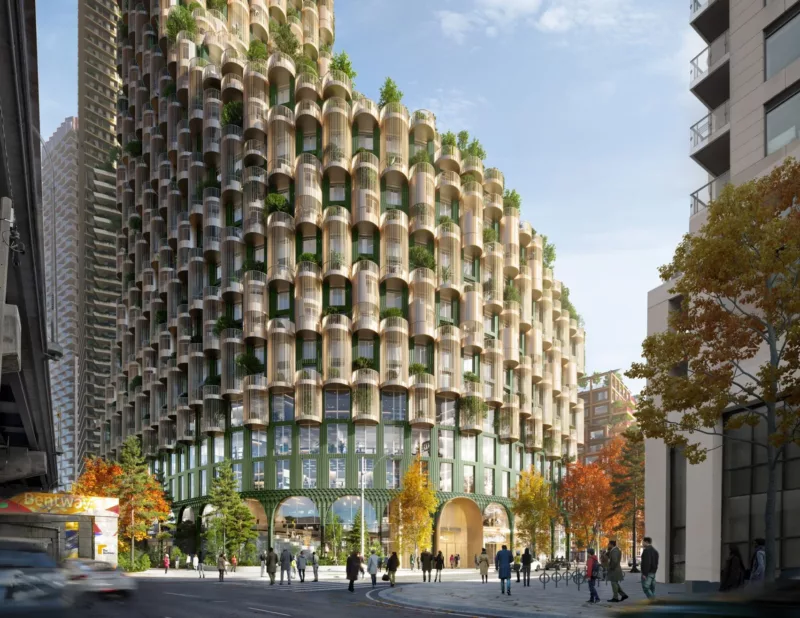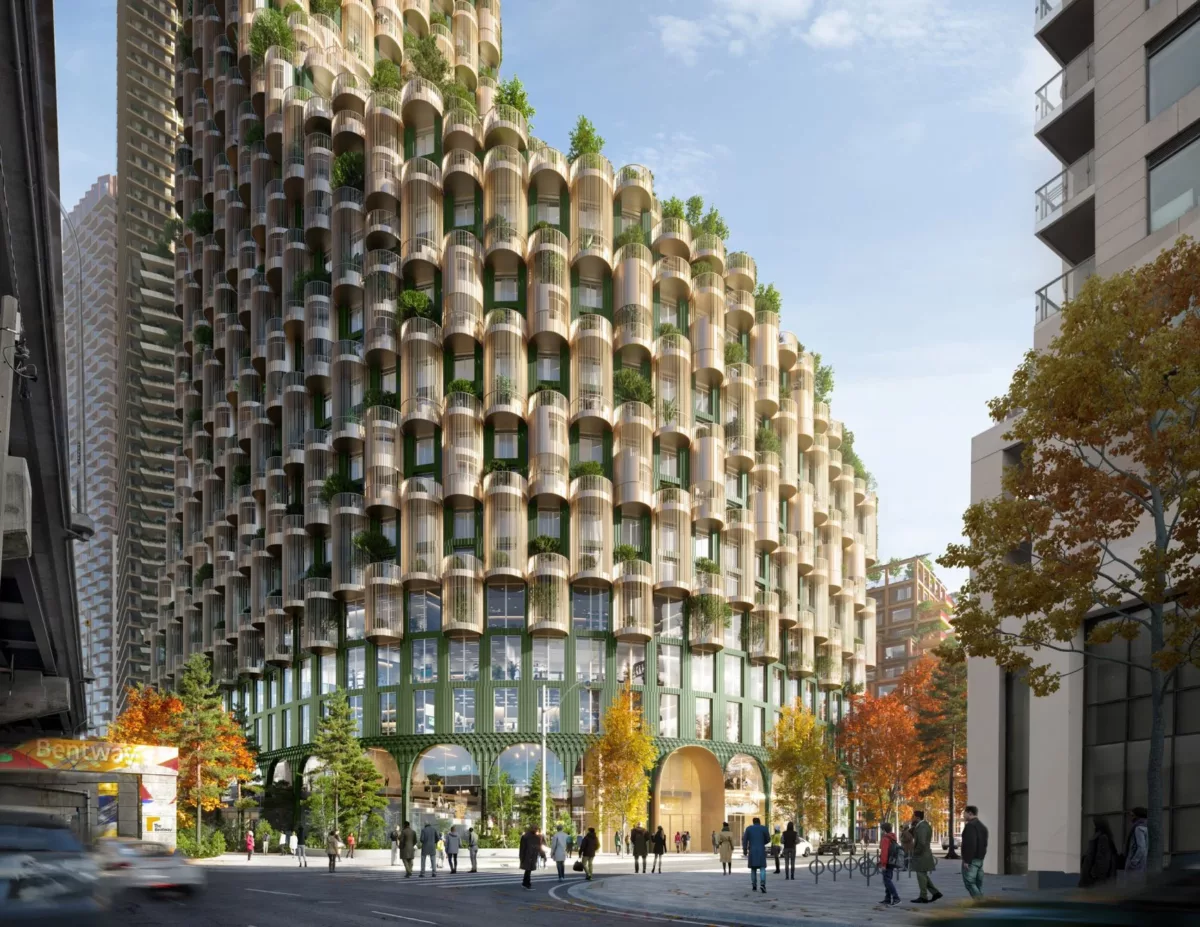 All images: Courtesy of Waterfront Toronto.