A library where you learn from the books… and the building
It's probably not very common to find an article about a library on a nature magazine's site but this is about a quite unusual combination.
The largest oil spill in US history was in the Greenpoint neighbourhood of Brooklyn, NYC, and happened in the mid-19th century. 140 years, a lawsuit, and one community environmental fund later, the Greenpoint Library re-opened following a very green and thoughtful renovation.
The building is at the cutting edge of environmental design with solar panels, judicious use of natural light, and a bioswale to control rainwater runoff. LEED-certified…
In this case, they didn't only rebuild with more environmentally friendly materials and for reduced impact, the architects also integrated nature around the building.
The project was developed according to the principles of biophilic design, which aims to integrate nature in and around the built environment. Library visitors thus enjoy benefits for both their mental and physical health. This vision is apparent right from the access to the building: once surrounded by a stern fence, it's now encircled by a green space.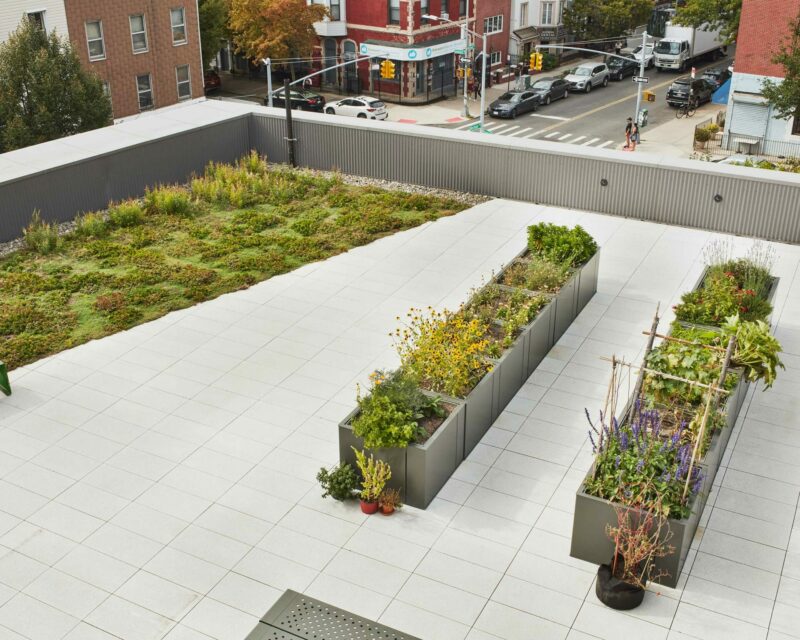 Nature and learning can now be found all around the building. Local materials, native fruit-bearing shrubs planted on the second floor, interpretive signage inside and outside, garden beds, community groups, roof garden, water collection, the list is impressive and all leveraged for learning opportunities and the respect of nature.
On the third floor, you'll find garden beds: come summer, they will serve as learning spaces for the community groups caring for the plants. Through two eco-labs, people can put citizen science principles into practice. On the whole, the library space has been designed to encourage environmental responsibility.
Librarians are too often seen as just the people lending the books, they are actually invaluable resources who can help us in interpreting the world, an especially valuable skill for our era.
The work of librarians across the world is guided by the values of accessibility, diversity, education, and social responsibility.