At first glance, one might wonder what a farm 40 minutes out of Albany, NY has to do with our two conferences at the heart of the movement for economic and social transformation in cities. But actually, it makes perfect sense. For starters, urban centres and their surroundings are interdependent, enmeshed together. Second, Soul Fire Farm itself is situated outside of the city but completely linked to it, as its mission is born from the needs and dreams of its urban community.
Soul Fire Farm is an Afro-Indigenous centered community farm committed to uprooting racism and seeding sovereignty in the food system. We raise and distribute life-giving food as a means to end food apartheid. With deep reverence for the land and wisdom of our ancestors, we work to reclaim our collective right to belong to the earth and to have agency in the food system. We bring diverse communities together on this healing land to share skills on sustainable agriculture, natural building, spiritual activism, health, and environmental justice. We are training the next generation of activist-farmers and strengthening the movements for food sovereignty and community self-determination.
The farm sits on a mountain-side property with marginal and rocky soil but the team has been working on regenerating the soil and in the past decade have tripled the topsoil depth through mulching, composting, building raised beds, and integrating animals. Everything on site has nature in mind, they've sequestered 50,000 tons of carbon, the buildings are made of wood sourced from a 20-mile radius, houses are made of straw bales for insulation, and south-facing for optimal light. They are also bringing back native species, and planting different ones that support each other, through intercropping. (You can learn more about all their practices on their website.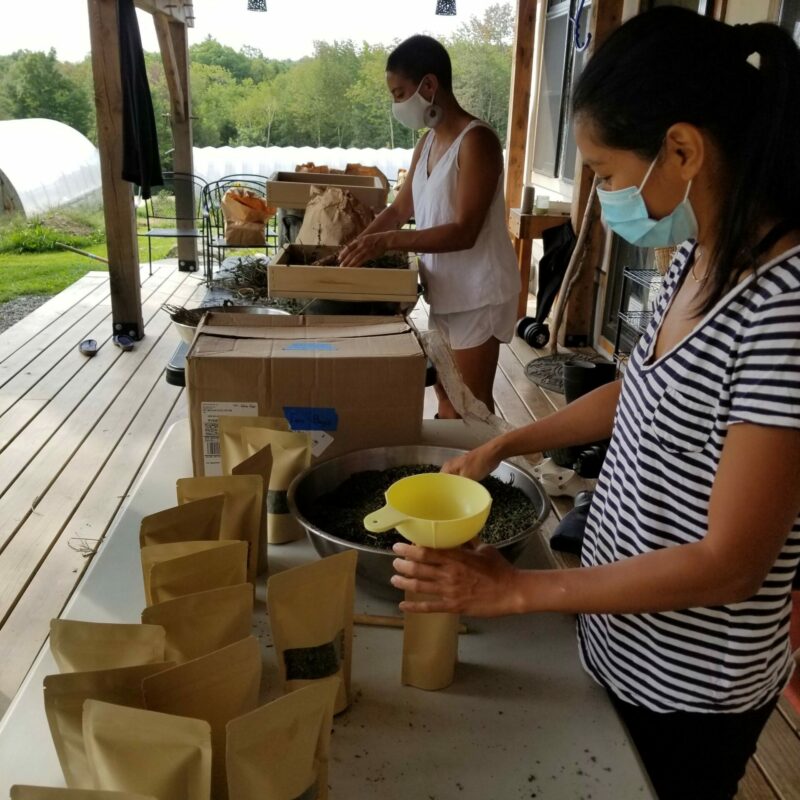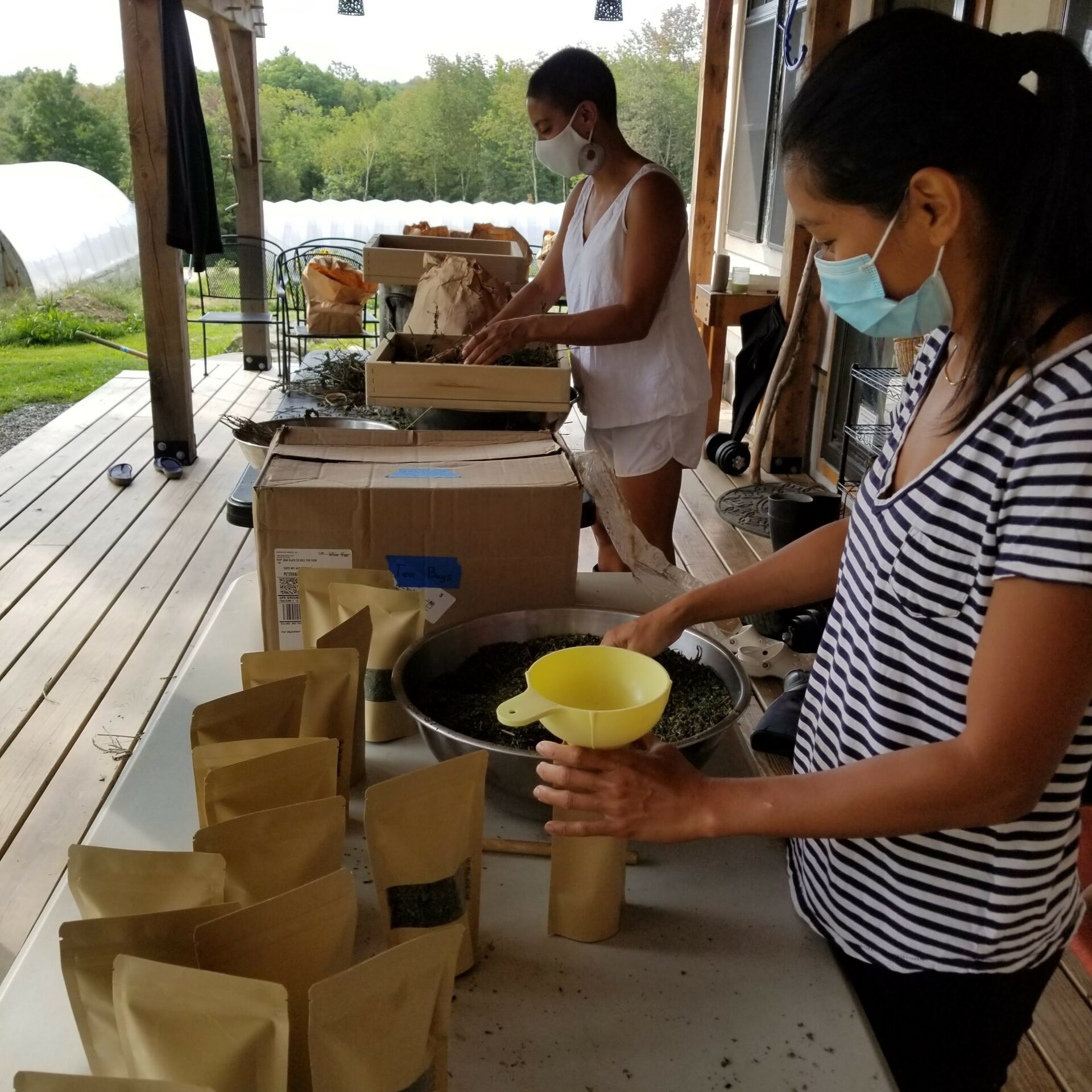 It's not only the farming that's thought through but also how workers are paid, where the produce goes to, for whom, and how it's priced.
All that we harvest from the land we distribute through our solidarity share program, which is our way of getting the food that we grow to the people in our community that need it most, because they are living in food apartheid conditions, who are survivors of mass incarceration as well as new Americans and refugees. […] [A] viable enterprise that takes care of its workers and demonstrates fair labor practices; that is generous to its community; and that is able to create a system where those with less financial means who are still deserving are able to eat healthy, nutritious food. And it's subsidized by members of the community who are able to pay above market rate so that everyone gets to eat.
—Soul Fire Farm: A Small Farm with a Radical Racial Justice Mission
An important part of the philosophy of the project is their re-framing of "food deserts" as "food apartheid" because while the former is a natural ecosystem, the situation these primarily Black, brown, and indigenous populations face is part of a "human-constructed system that affords access for some to plenty of affordable fresh food options, and for others very, very little."
Since those areas are also often the ones being over-policed, Soul Fire partnered with the Albany Court, so that young people convicted of crimes can spend time on the farm, having an empowering experience, instead of serving community service.
In other words, a really fantastic project, mission, and community blending learning, ancestral knowledge, care for nature, and doing important work on systemic inequality.