Amplifying Frugal Innovations
Some topics you might have seen once in a while over the last few years: a movement to simply give money to people in need instead of thinking-up complex programs and going through NGOs; frugal innovation and Jugaad ("a colloquial word in India, which refers to a non-conventional, frugal innovation, often termed a 'hack'") as inspiration for western DIY; giving people back their agency, empowerment.
Those are all ideas that came to mind reading about frugal innovations to accelerate sustainable development at the UNDP Accelerator Labs (United Nations Development Programme). They realized that a lot of worthy and perfectly adapted innovation happens in various countries, they decided to support that so that "we continue to see these grassroots innovations emerge and recognize their value." And started exploring how their org. can "begin to mainstream what happens in the margins." Here's a bit more about how they see frugal innovation:
Omar Vazquez, who developed "Sargablocks," a building block made from seaweed and organic materials, now being used to build homes across the Riviera Maya in Mexico. […]

Grassroots innovations are often home-grown solutions that have never been codified, applied elsewhere, nor taken to scale. These customized solutions are naturally frugal, grounded in a specific context, and might be more relevant, given their proximity to the problem.
This type of invention has even been studied and compared with innovation challenges and come out ahead.
Different studies and experiments compared both approaches and concluded that user-led innovation solutions score significantly higher in overall quality, the value of use, feasibility, degree of elaboration, and social impact. […]

And unlike the solutions that emerged from the innovation challenges, these user-led innovations were more relevant, allow continuous improvement, and usually bring along more novel solutions.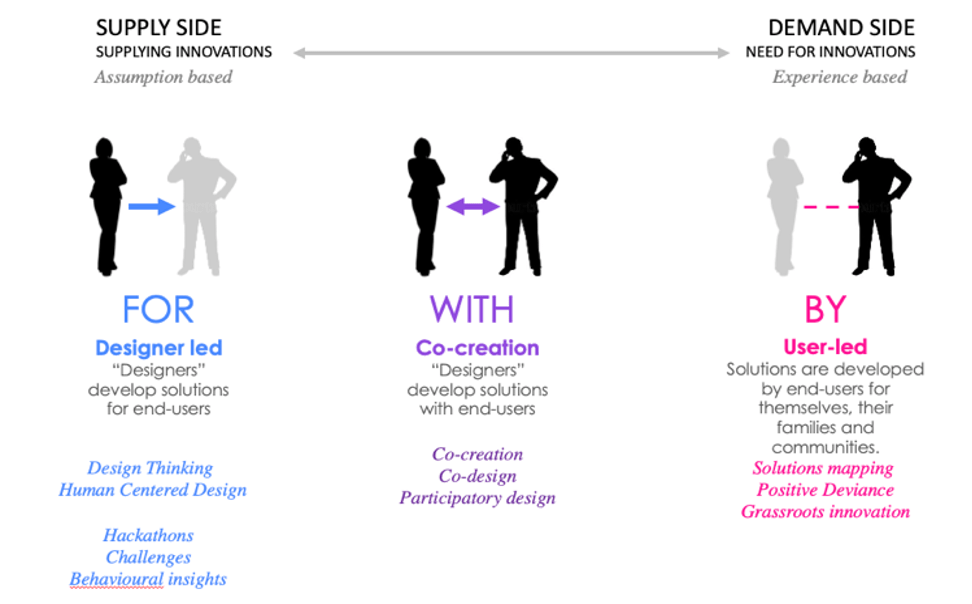 Which is why they decided to setup their Accelerator Labs with a team of 92 solutions mappers to find, document, and then support and broadcast these inventors so that their frugal inventions can be replicated elsewhere. They call their inventors positive deviants, "women and men whose uncommon but successful behaviors or strategies enable them to find better solutions to a problem than their peers, despite facing similar challenges and having no extra resources."
The network, now expanded through 92 Accelerator Labs across 116 countries, is learning and tapping into the distributed knowledge, perceptions, and practices of women and men facing the effects of climate change, who live in poverty, and who have a lot to contribute to putting the planet on a more sustainable path. […]

What we are seeing is that when innovations come up from experiences on the ground, these local solutions tend to be unique, creative, and open a larger solution space of possibilities.
By identifying and helping the diffusion of grassroots innovations, the Labs hope that, although each invention is small, they can have a huge impact on progress and attaining development goals.